We need to get a new camera.
I had a hard time getting a good close up of this - the can is reflective under bright lights and flashes, and the sale sticker is such a bright orange. I did some tricks to get this one. I hope you will authenticate this as proof that I did get two cans of hot fish for eighty-nine cents.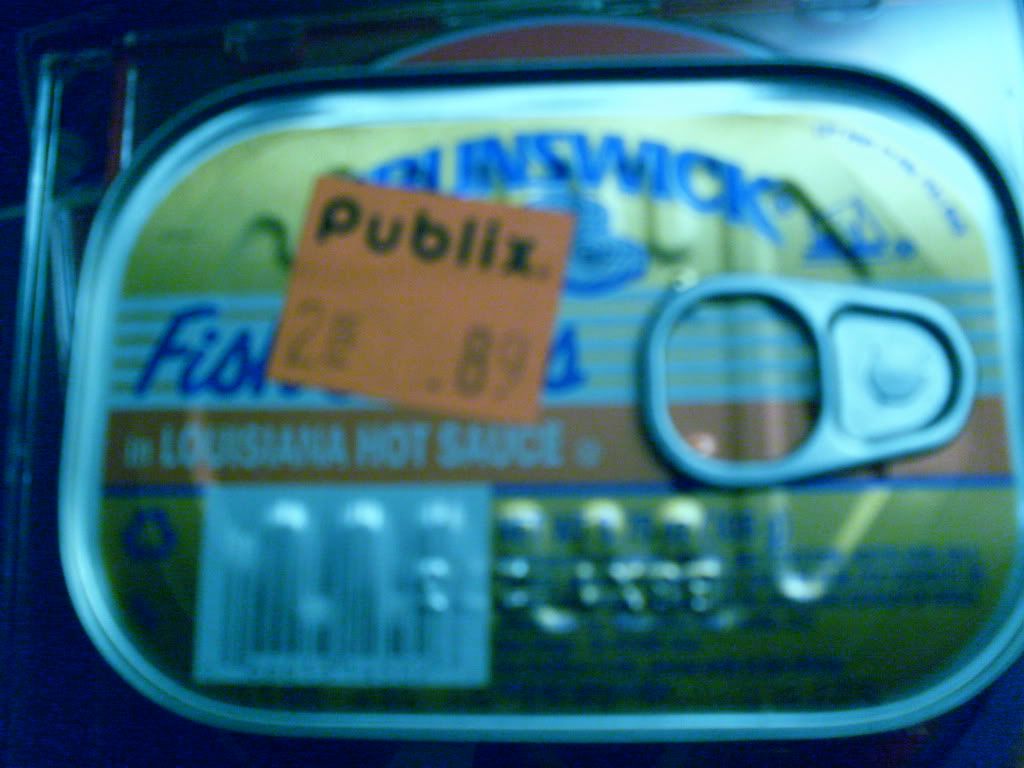 THAT'S 44 1/2 CENTS PER CAN.
Bargain fuel for your ice-walking, recommended.
.