73 cents at Wal Mart. This is the budget brand there, comparing to Van Camps Beenie Weenies, which are running around 90 cents right now.
I think these prices are kind of high.
These are not really "Franks." The Frankenfurters title should be reserved for an upper tier of shaped meat. What's in these and in beenie weenies is really slices of Vienna Sausage, those tubes of pale death in a can.
I also got some low-fat Vienna Sausage. 43 cents. It's for research: I'm working on a song called "He Was A Weenie From Vienna, She Was A Carolina Cracker." Not really.
The Phillips can puts me on a Greyhound Bus in a new pair of shoes: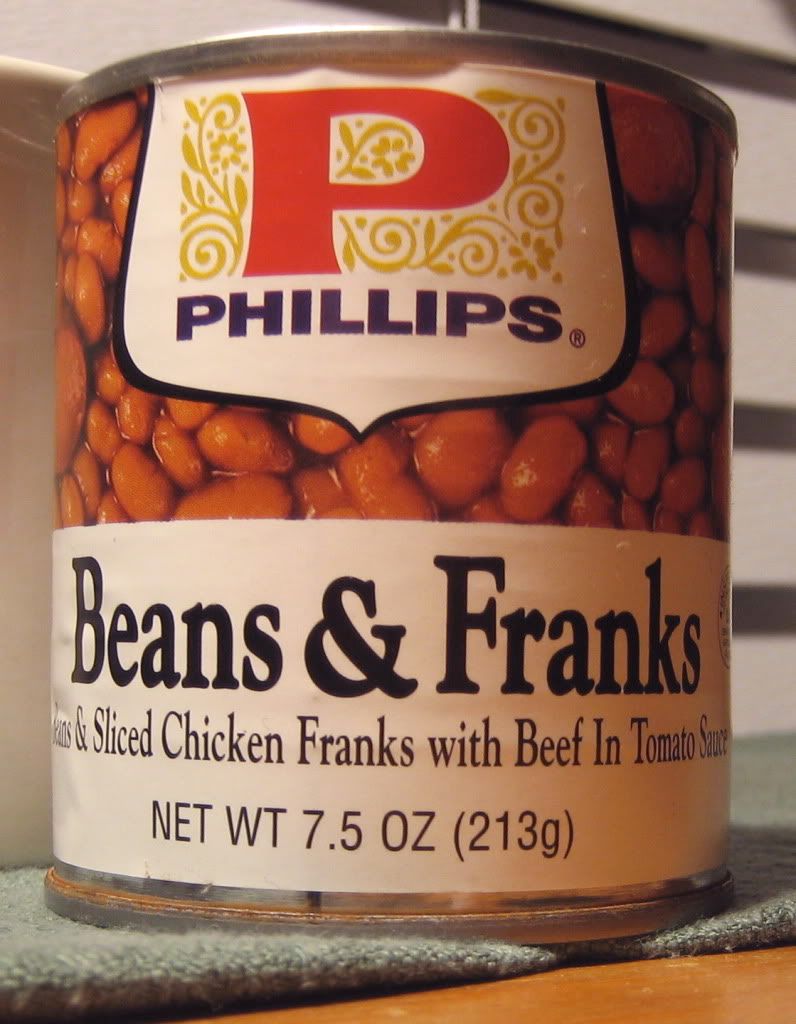 When the pestilence and tribulation times come, I will fuel myself with such cans of Beans & Franks as this. Then I will fight off the marauders and the six-foot flesh-eating caterpillars. I always keep at least one can of beans & weiners in the trunk of my car.