Double Coupon Day back from vacation with a humorous topical number - we're going out of business, selling out at cost. It's a bargain day and everything's half off!
The Carlisles is Bill Carlisle's group from the 50s. He was a jumping, grand ole opry shucking and jiving, double-entendre novelty song writing fool. There's only one joke here, but somehow it don't get old. It's all in the timing.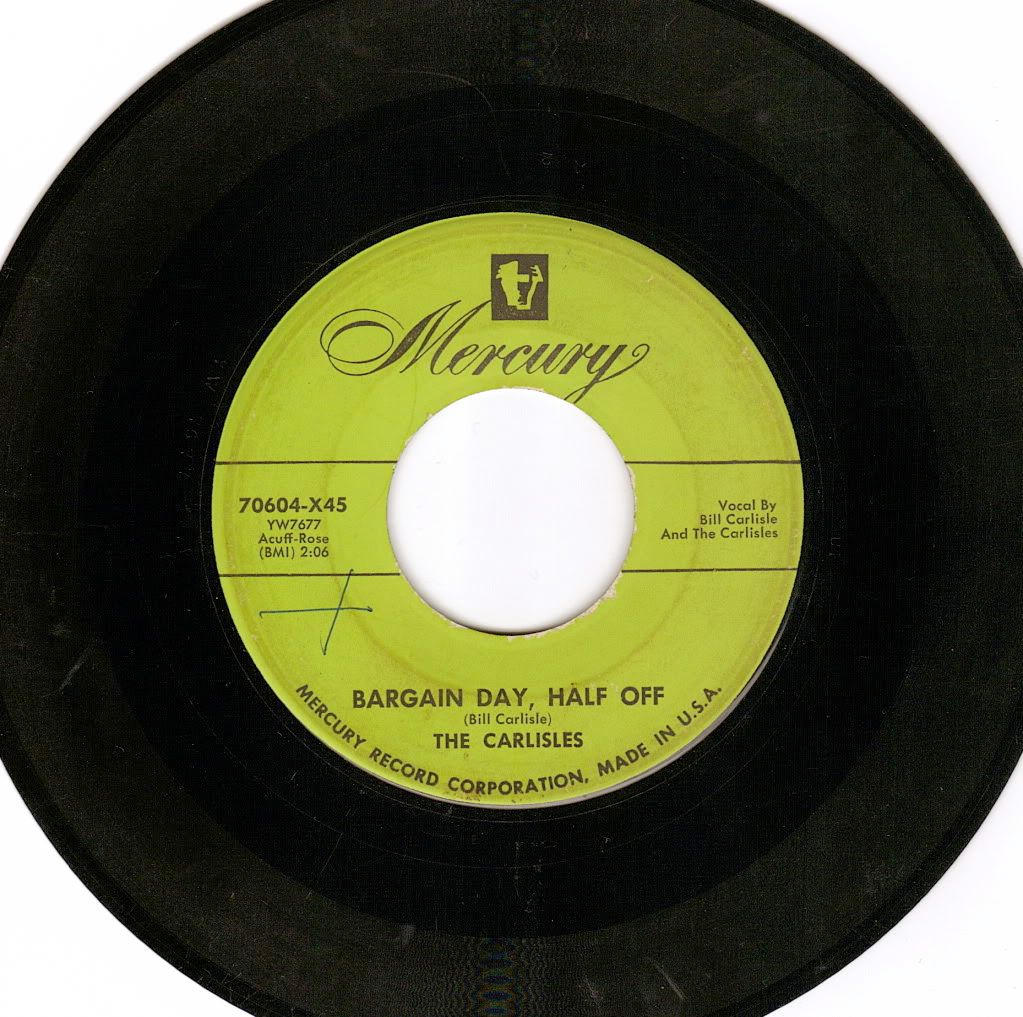 Update
: Thanks to Anonymous for figuring out that he says "
men's long handles
," referring to a union suit. (The butt flap is half off?)