A little challenge: look at this record label and guess what this song is about before you listen to it. "The Bug" That Made History (1977):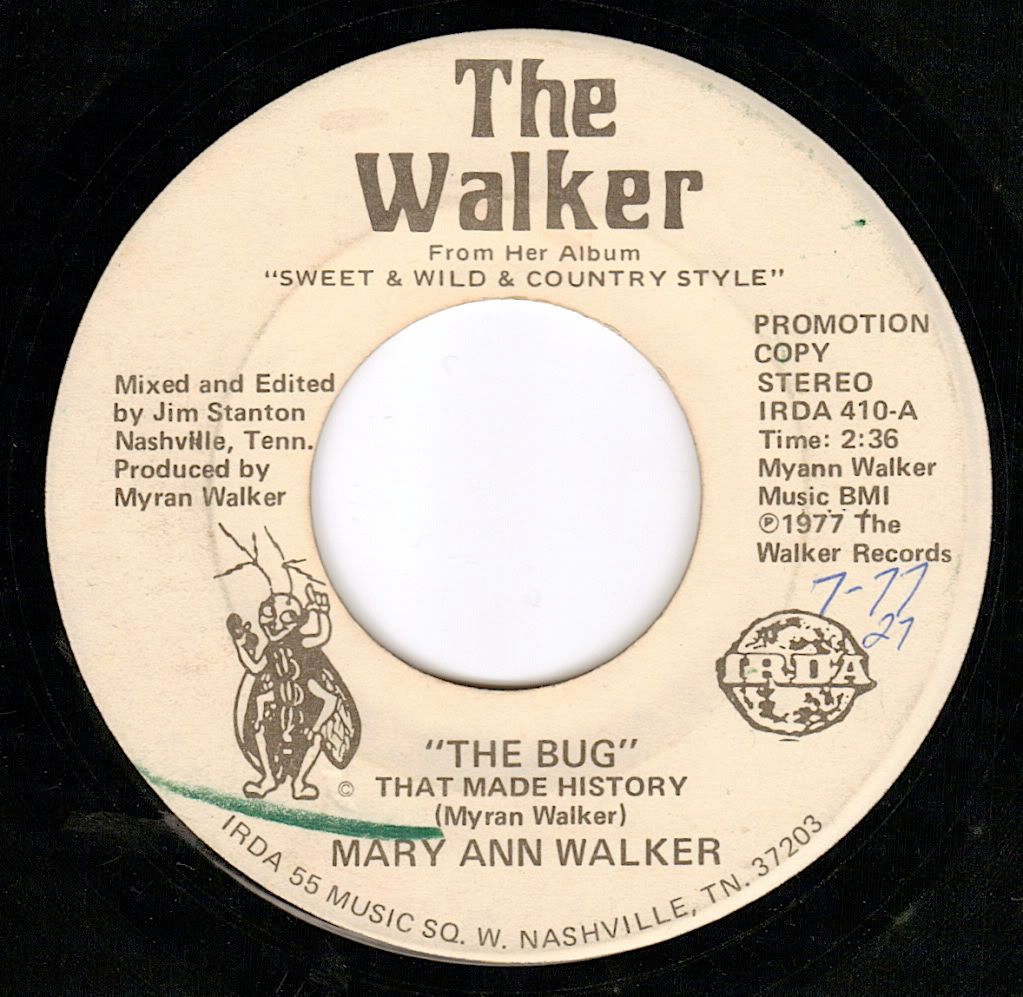 Now listen to the song and see if you were right:
(If you want to know what I thought it was going to be about, look in the Comments!)
This 45 appears to be the work of an ambitious husband-wife team:
Featured singer: Mary Ann Walker
Record label: The Walker
Songwriter: Myran Walker
Publisher: Myann Walker
I hope they didn't blame each other when this failed to become a hit! Maybe it was just for fun - sounds like they had a good time recording it. The family that records novelty songs together, STAYS TOGETHER.
Check out those analog synth squiggles that are supposed to represent "The Bug".